Avantree Bluetooth 4.0 USB Dongle Adapter – DG40S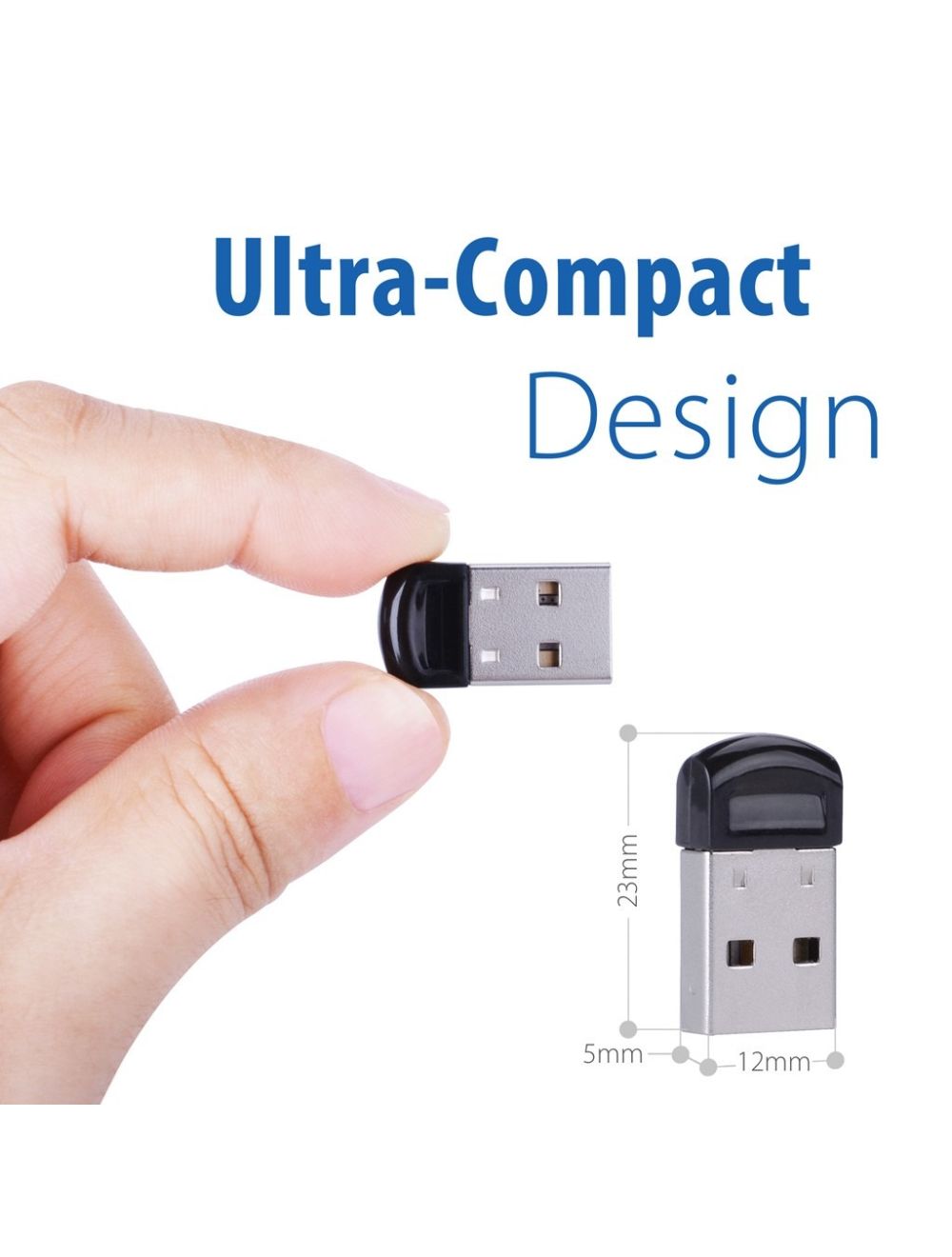 Data Exchange, Music Stream
– If you need a Bluetooth USB dongle for working on the go, the DG40S from Avantree is ultra compact and space saving, making it easy to carry around with you on your travels (or just around the office!) and it's even able to fit right in your pocket.
– You can relax in the knowledge that you'll be able to easily start working with this Bluetooth USB transmitter, as it has the latest Bluetooth 4.0 with low energy (BLE) technology and it is backward compatible with Bluetooth V3.0/2.1/2.0/1.1.
– Fancy listening to a bit of stereo-quality music while you're busy working? With this Bluetooth 4.0 USB's Advanced Audio Distribution Profile (A2DP) support, you can easily do just that! Working really can be fun!
– This Bluetooth dongle for PCs quickly networks a Windows computer to a range of Bluetooth devices. Need to connect a keyboard, your computer mouse, your headset or mobile device? No problem!
– Need a USB Bluetooth transmitter that will work with your computer? Designed and built to suit the requirements of a variety of PC users, this Avantree micro USB Bluetooth adapter is compatible with 32 bit and 64 bit Windows XP/VISTA/7/8/10. For this technology product, we provide Video User Guide, Telephone, email and free 1-on-1 consultation. We also support 24 months warranty.
*Ultra-compact, easy carrying and space saving.
* Experience stereo audio with Advanced Audio Distribution Profile (A2DP) support.
* Bluetooth Low Energy (BLE) protocol support.
*Up to 3 Mbps data transfer rate with Enhanced Data Rate (EDR) support.
* LED indicator indicates device status.
* Backward support classic Bluetooth V3.0/2.1/2.0/1.1
* Networks a Windows computer to Bluetooth devices such as keyboards, mice, headsets, and mobile devices.