Generic Super Maid clean and polish floors in half the time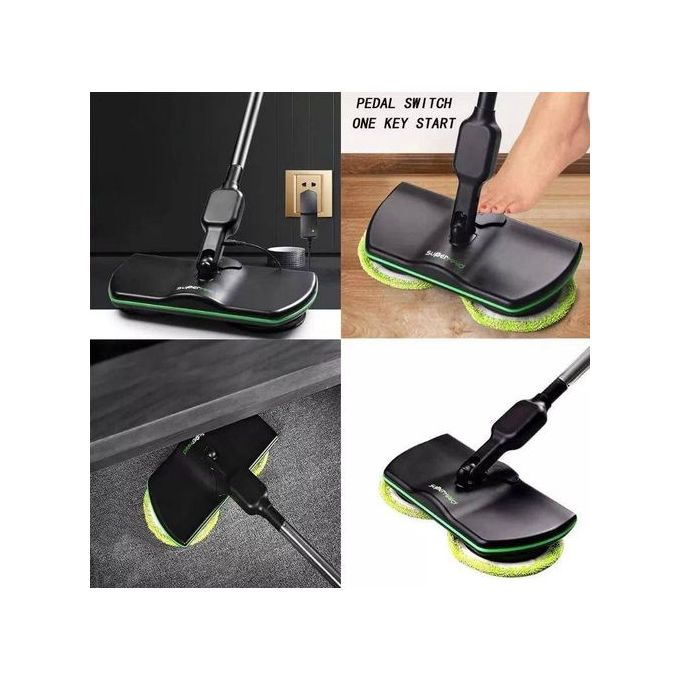 Electric Spin Mop -From the day the cleaning will not be tiring, but very easy.
– And that's because we got this cordless mop.
-It features double heads with a rotating movement for more energy and access to difficult places.
-Wipes, polishes and cleans all kinds of surfaces – 2200mA rechargeable battery.
– Environmentally friendly.
– 2 pads are machine washable and exchangeable.
– Wireless, so you can move it anywhere without being bound by wires.