Ingco Carbon Steel Claw Hammer – HCH80808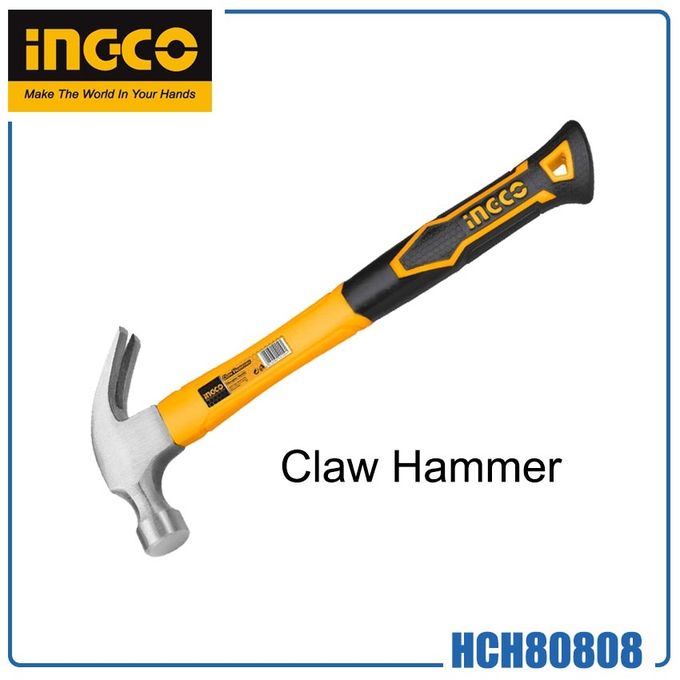 Designed for inserting and removing nails, it can also be used in construction, tearing and removing structural components of wood. Besides being very useful in home repairs.
This Fiber Glass Claw Hammer sports exceptional durability with its heavy duty construction consisting of high-strength fiberglass handle protected by an impact-resistant poly jacket. In addition to this, added durability by using a permanent head-to-handle epoxy bond that will not loosen over time and use. A sharpened curved claw creates maximum nail-pulling leverage ensuring ease of pulling even with the toughest nails, reducing the risk of damage to the hammer claw.