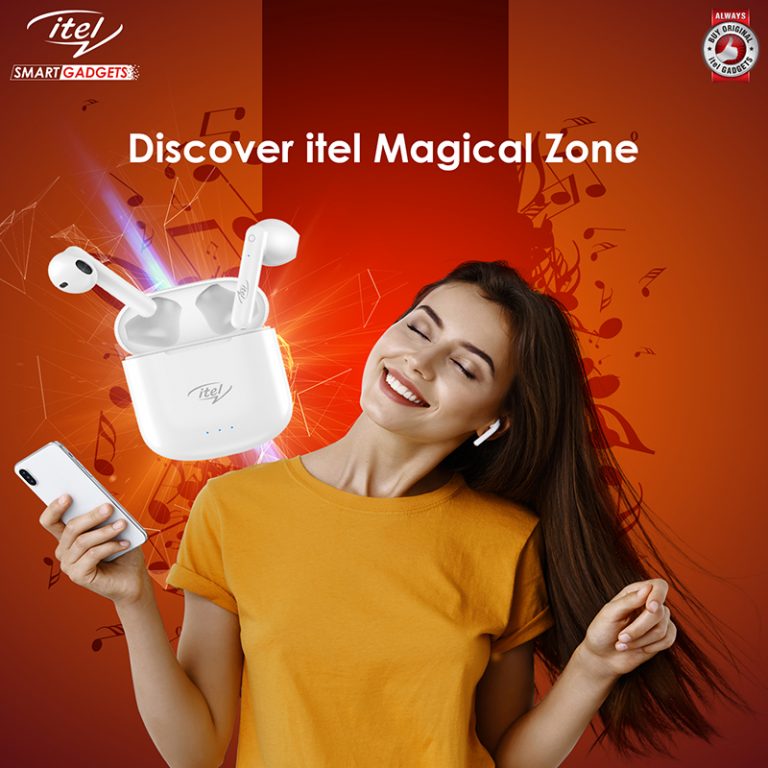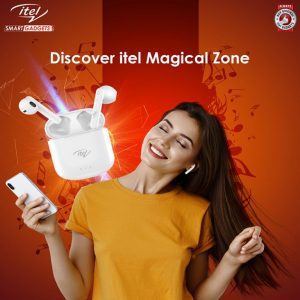 ITW-60 Itel Wireless Earphones are one of the remarkable specimens of amazing Itel Wireless Earphones by Itel India with great performance.
WIRE FREE, LISTEN FREE
Ergonomic Buds I Touch Controls I 13mm Large Speakers I BT5.0 Chip I Low audio Latency I 6 extra Charges from Charging Case I Pop- Up Pairing
FREE FROM WIRES
With no cables coming between you and your favourite tracks, these true wireless earbuds really unleash the joy of sound.
Engineered for Ultimate Comfort
Ergonomic designed earbud understands every contour of your ear, and fits in snugly for unmatched comfort and hours of listening pleasure.
Control at a Touch
Control your volume, music and calls, access voice assistant through force sensor technology built into both earbuds
Truly Authentic Sound
It features a 13mm large speaker with a large composite dynamic coil. The bass is full and deep, the mid-range is soft and natural, while the high-frequency sounds are bright and clear.
Power On-The-Go
Because audio is a big part of your life, up to 2.5 hours of listening becomes 18 with our compact charging case that gives you full extra charges.
Simultaneous Low Latency
BT5.0 chip that transmits sound to left and right ears simultaneously ensures a stable connection and outstanding listening. Low audio Latency makes for enjoyable video viewing too.
Pop-Up Pairing
A window will automatically pop on your device for BT pairing. After the initial setup, earbuds automatically connect to your device once removed from that case, while you can check the power status of the earbuds through pop-up window.